Fairy Tales and Jewelry
is
an Esty shop filled with enchanting necklaces, earrings, and more. The beautiful jewels are handcrafted by 82 year old Chuck Young.
Mr. Young has always been a creative. He works with wood designing and building everything from cabinets to delicate
scrollwork
. He found another love in crafting one of a kind jewelry creations for JLB Creatives Fairy Tales and Jewelry shop.
Mr. Young's creativity rubbed off on his daughters, Janet Beasley and Dar Bagby both authors and
creatives
in their own rights. Janet is
author
of the best selling enchanted fantasy Hidden Earth series and CEO of JLB
Creatives
Publishing.
Dar, has a musical talent with a degree in music: vocal performance, she is an accomplished operatic soprano. Now she's closed the curtains and turned her muse to
writing
. She is also the head of JLB Creatives Publishing's
editing
department.
I have to say this is a family full of talent and great heart. They're wonderful folk who make you feel like you
've known
them half your life just after meeting them.
Mr. Young's jewelry is special for another reason. His darling wife Marilyn is also has medical needs. The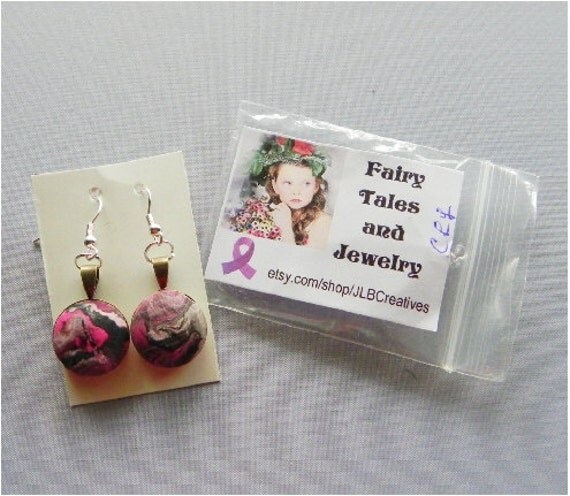 Cly's

Pink Shadows of Desire Clay Creations Earrings
proceeds
of these handcrafted treasures help to meet those needs. The jewelry is an expression of Mr. Young's creative talent as well as his heart for his lovely wife of 63 years.
I personally have two of Mr. Young's pieces and love them to bits. They fit my personality perfectly and get tons of compliments whenever I wear them.
The designs are fun and there's something to go with any outfit for any occasion. Not to mention links to the epic enchanted fantasy Hidden Earth series. So what are you waiting for go shopping already!