NaNoWriMo
NaNoWriMo stands for National Novel Writing Month. It takes place every November and writers gather worldwide in an attempt to pen a 50,000 word novel rough draft in 30 days. Yes, this is an author essential in my humble opinion. Not because of the challenge and insane rush to finish the manuscript. Though that is a blast! The reason is that NaNoWriMo builds writer communities.
NaNo encourages Meetups with groups of authors to gather, write and mentor each other both online and in our hometowns. This community can be rewarding to authors in on many levels both personal and professional. I've sold a few books at events and meets. I've also had the honor of seeing and helping new writers grow and young writers fall in love with the written word.
Even if you never make it to the 50k finish line NaNoWriMo is very much worth the time and energy. The friendships you make and the wonderful things you'll learn about yourself and your writing and opportunities gained during NaNo events makes it quintessential for every writer.
Marketing for Romance Writers Organization (MFRW)
The group's motto says it all, "Seek, Teach, Share, Learn, Succeed." MFRW offers a great deal to its
membership. The focus is on learning marketing and publicity to help build our platforms and further our professional careers. They offer free classes and workshops to members and membership is also free.
They also help promote their members with blog hops, the MFRW Banner Project, free adverts in the monthly newsletter, spotlights on the new MFRW Blog Talk Radio show, Author blog, Marketing Blog, Pintrest pages…. The list goes on and on with the ways they reach out for their members.
This is a fantastic time to join with this organization as well. Coming up in July will be the 2nd annual MFRW Summer Camp. 2 days of free workshops, prizes, and opportunities. I was a part of last year's camp and I have to tell you it was a blast and I learned so much from the classes offered.
They also offer a Pitch Camp where they teach you how to pitch your work to publishers then give you the opportunity to do just that! Check out their site and see the bounty for yourself. Membership is free so really what do you have to lose? Don't worry about that word Romance in the name, there are authors of all genres in the group.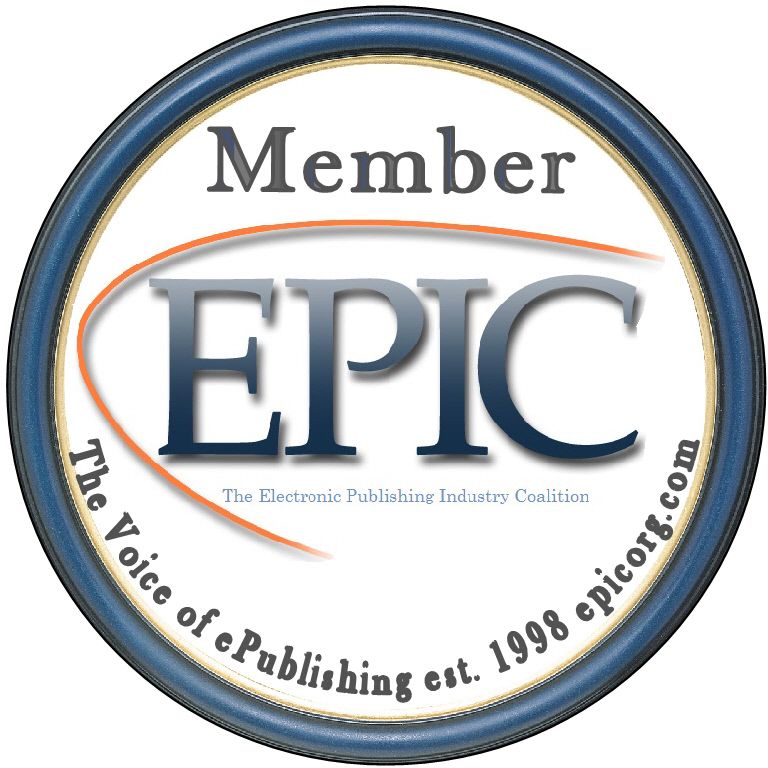 EPIC: Electornic Publishing Industry Coalition
This group has been The Voice of Publishing since 1998, just as their tagline says. I have recently become a member of the organization and the more I learn the more I fall in love with it.
EPIC doesn't promote your work but they support you as an industry professional from authors, epublishers, editors and more. They offer networking, workshops, guidance and knowledge on the trends and world of this growing industry.
Each year they hold EPICon with more of these great opportunities. In 2014 EPICon will be in Texas. Everything is bigger in Texas so you know this will be a huge event!
That competition mentioned earlier The EPIC eBook Competiton, entries begin on June 1st for members and non EPIC members. Let's not forget the Ariana eBook Cover Competition and the New Voices Young Writers Competition all entries starting June 1st.
EPIC has something for everyone and what better way to keep your finger on the pulse of the eIndustry than with The Voice of ePublishing.
Three quintessential groups for an author to build, learn and stay on top of their personal and professional writing life.
Do belong to an organization or group that is quintessential to your write life?
This post is part of the Blogging from A to Z Challenge for the letter Q