Don't Touch
is in its final stretch on
it's
journey being revamped for re-release. At the time of this
books
original release I was still new to this publishing world. Now that I've got a few notches in my belt of knowledge I decided to go back and give my beloved stories a fresh polish and new life.
It's given me a chance to fall in love with the story and characters all over again. Don't Touch will relaunch the first week of March! So keep an eye out for the big release announcement. Here's a the blurb and revamped cover!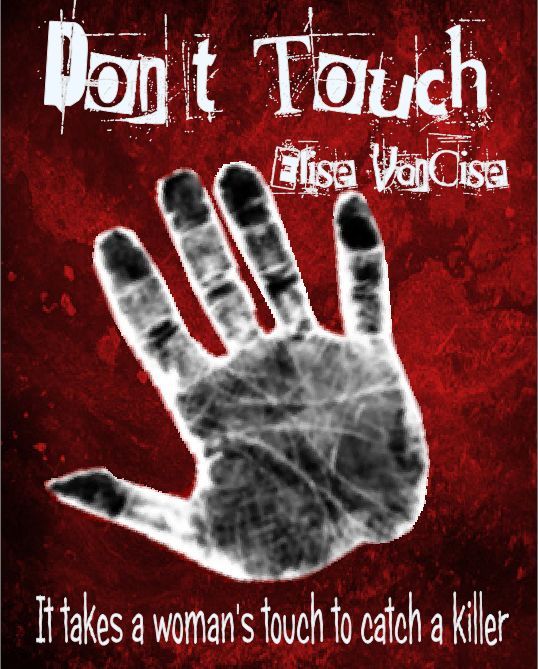 Blurb:
Detective Jackson Prince
has to find a serial killer before he strikes again.
Reclusive
ex- forensic pathologist Ryan Reign is the only one who can help him. One problem, she can't touch without experiencing sometimes frightening visions.
Can
Jackson
find a way to touch her heart so they can stop the killer?
You'll be able to find both
Don't Touch
and myself at the Authors In the Park event on March 30
th
in
Mt. Dora, Florida
from until selling and signing books. I'll be joined by 11 other
Lake
County
authors. There will be free appetizers of wine and cheese from One Flight Up Café, live entertainment and a gallery walk of local artists.
It's going to be a fantastic day so mark your calendar to come and join us!
Now for my ROW80 goals
.
With the preparation for this event and working to get
Don't Touch
I'm making a few revisions to the goal list. I have to say ROW80 has been an awesome and encouraging experience to share and see other's posting about their own goals and progress. Okay here we go new goals for this week...
Goals for week 5:
Edit like mad
Work on getting promo and table items for
event
Start putting together
flash collection number
one! That's right keep your eyes peeled for two upcoming collections of flash stories on Smashwords and Amazon!
For more about Authors in the Park and the other authors attending with me check out their FB page:
Authors in the Park
on Twitter you can look for #AIP and #DontTouch for release news.
Whew, I'm worn out from just thinking
of
all that. Are you making progress on your goals?