I am a writer. I am also a reader. I have had a life long love of books, thanks to my mom. She always had a stack of books by her side. I mostly read graphic novels or comics until I was about eight or nine, then I found Conan the Barbarian.
The novels were written by Robert E Howard, the first, The Phoenix on the Sword, was published in 1932. Conan is a timeless character that has inspired several comic book series and films, most importantly these tales of the lone Cimmerian sparked my hunger for reading adventures.
I still go back occasionally to my old childhood friend and reread his battles and loves lost. Yes, there is a bit of romance even for barbarians.
Since my treks through Cimmeria, my library has grown
vast
in genre and subjects. I found a love for paranormal, history, and mysteries.
Reading
is more than taking in words on a page.
Opening a book is a chance to unchain your imagination and go on an adventure. So today I'm challenging you to pick up a book and find your Conan. No, not your own barbarian. Find a book or book series that inspires your imagination, one that makes you excited to open the next one.
Now that I'm all grown up (Not really I'm a Toys R' Us kid :o) I've found several books and authors that keep me running to the library and book store to dive back into their worlds.
What I'm reading now?
First
Coast
Steamboat Days by Edward Muller and Touch by Elmore Leonard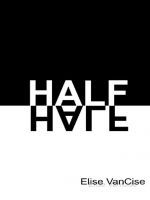 To celebrate Read a Book Day 2012 get your copy of HALF a paranormal thriller for half off! Pun fully intended :o) Just go to
HALF

on

Smashwords
and enter the coupon code
JY29J
when you check out. The offer is good today Sept. 6th thru 10th 2012
What are you waiting for… go get a book and read!