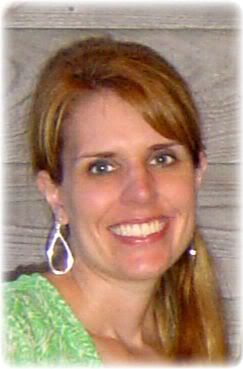 Pirates, biologists and ghosts… Oh my! The nice way of saying it, is "She's eclectic." And "she" would be Yours Truly. I'm a born romantic, but a suburban kid who grew up to be a busy mom and determined writer, destined to write about things besides spaghetti and grass stains. By thirty years old I took the leap from poetry and freelance writing

into

fiction. By thirty-five, I was reading Age of Sail books like Master and Commander and Horatio Hornblower and taking scuba classes. I never could bear to be like everyone else.
Much thanks to Elise and the Gladiator's Pen for allowing me to share news of my newest release, DEATH CHEATER, my first foray into the paranormal after writhing sea fiction and romance.
For me, my paranormal vision started after I visited some prehistoric Indian burial mounds. It was a haunting experience, and the town of Henderson, Tennessee, where I based my next novel, made a perfect small town setting.
Athena Gray lives vicariously through her sister because people in general avoid her. Whether it's strange things like dead butterflies fluttering to life, or the time she saved her dying grandpa just by willing him to live, Athena knows that she is different. The only person who doesn't seem to think so is Dan, the most popular boy on Omega High School's baseball team. But even Dan can't understand the reason she acts haunted, until a spirit roaming the local historic burial mounds takes an interest in people Athena cares about.
Athena is a strong, independent character who understands she doesn't have to fit in to be content with herself. She also knows that she has a gift. High school doesn't come easy though, because dealing with teen drama and her own social anxiety issues are as difficult as accepting her grandfather's death. With no parents

to turn

to and few friends, Athena has to dig

deep

when a dark angel enters her life at the worst time. And he doesn't just have information about who she is, he has

demands

.
A low rumble echoed around me, and the tall, dark trees went still. Not even a leaf stirred. My heart hummed, and a tingle of apprehension made my palms damp. A snarl came from the shadow of a tangled thorn bush, and soft, padding footsteps shuffled in the late afternoon gloom. My breathing went ragged with fear. Maybe it was a raccoon or an angry squirrel.
Whipping around, I stared hard into the murk. A voice. It sounded gentle, but at the same time it sent chills down my arms. I glanced up through the hooded canopy of tree branches and tried to see heaven.
There was a growl, and the terror I'd been holding at bay zipped up my spine into my skull. I was sure my long hair stood on end, like when kids touched the electrostatic generator at the science museum.
Something was coming for me, and it wasn't something from the woods. It'd been following me all day. Maybe even my entire life.
Now don't be too concerned. Athena isn't left entirely to her own devices. Her older sister has her best interests in mind, and Dan Lipinsky, Athena's secret crush, seems determined to make her one of his closest friends.
Is there really such a thing as ghosts?

Are

there dark angels intent on making us miserable? How many of us have abilities we haven't embraced? DEATH CHEATER is an exploration into forces from the other side and our power to choose what is right over what they would influence us to do. Meet Athena Gray today and find out more.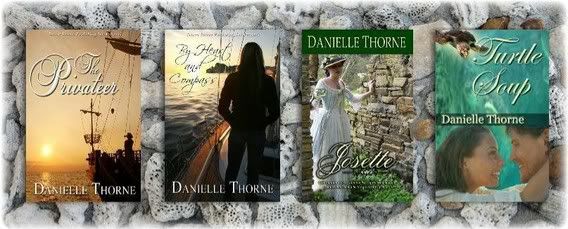 More Books by Danielle Thorne
Turtle Soup
; 5 Star Environmental Romance. (Available at Smashwords, B&N and more)
The Privateer
; Historical Adventure (Available at Amazon.com, Desert Breeze Publishing, B&N and more)
By Heart and Compass
; Award Winning Contemporary Romantic Adventure (Available at Amazon.com, Desert Breeze Publishing, B&N and more)
Josette
; Jane Austen-inspired Regency (Available at Amazon.com, Whimsical Publications, B&N and more)
Death Cheater
; YA Paranormal (Available at Amazon.com, Desert Breeze Publishing, B&N and more)
Southern Girl
, Yankee Roots; Poetry (Amazon.com and Willow Moon Press)