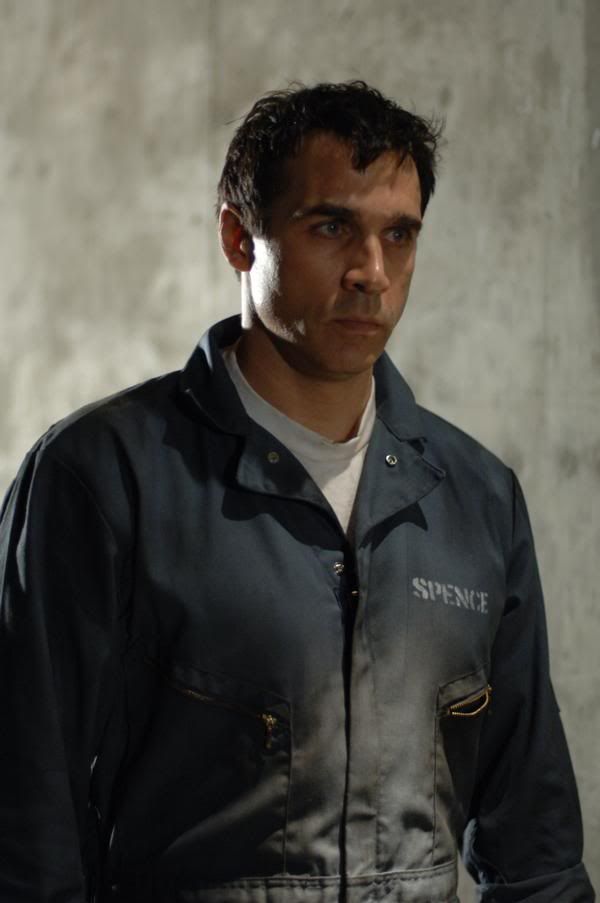 Seance is one of my favorite movies. Co-ed Lauren is haunted by a little girl who once lived in the building before they became part of the college dorms. During Thanksgiving weekend the dorms are abandoned but for Lauren, her four friends and the ghost girl.
That is until the students hold an impromptu séance in an attempt to communicate. The little girl Cara was already here on our plane but James Spence the building's maintenance man wasn't. The pot induced ceremony unleashed Spence who was ready to reclaim his building.
What made Spence, played by Adrian Paul of Highlander fame, such a great villain was the fact he said maybe four sentences the entire film. Not being able to voice threats and taunts Paul had to show us how bad Spence was going to be in a scene with facial expressions and body language. There was no denying his intent or meaning even though he was silent.
The way he held his body, even the tilt of his head would send a chill down your spine. Those cold blue eyes said I'm gonna get you. A performance spine tingling enough to win
"Best Dramatic Feature" at the Eureka Springs Digital Film Festival.
One by one Spence takes them on uttering not a sound. Next time you don't hear anything go bump in the night… turn out the lights and make sure Spence isn't hiding under your bed.